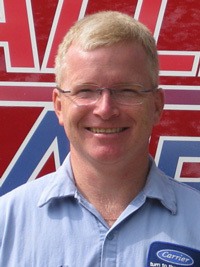 Jeffery Shue founded Allied Aire, Inc. in 2003 and serves as President. Jeff began working in the Heating, Ventilation and Air Conditioning industry in 1990. Jeff specializes in all areas of the heating, ventilation, and air conditioning industry. Jeff holds a North Carolina State Heating, Ventilation and Air Conditioning Contractor License H3-Class I number 29932. Jeff has earned certifications in EPA Universal Refrigerant, Indoor Air Quality, Carrier University Sales, Puron Refrigerant, Air Cooled Generators, Gas Piping, Heat Pumps, and Infinity Technician. Jeff is also a NATE certified technician. Jeff has attended classes at Campbell University and Central Piedmont Community College. Jeff is proud to have served the Charlotte and Lake Norman area for over 25 years.
---
Jennifer Larance-Shue joined the Allied Aire, Inc. team in June, 2006 as the Office Manager. Jennifer handles all aspects of customer service, scheduling, accounts receivable, accounts payable, accounting, payroll, human resources, and general clerical duties. Jennifer has over 20 years of customer service experience and over 15 years of experience in payroll and office administration. Jennifer graduated The University of Texas at Arlington with a Bachelor of Business Administration degree with a core focus in Management in 1997. Jennifer also earned a Certified Payroll Professional Certification in 2004 and has recertified in 2009 and 2014. Jennifer has learned a great deal about the heating and air conditioning industry through ongoing training. Jennifer enjoys assisting customers and maintaining ongoing relationships with our clientele.
---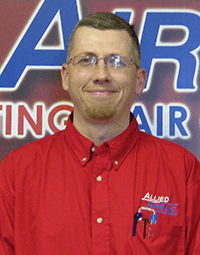 BJ Miller joined the Allied Aire, Inc. team in October, 2015 as a Heating, Ventilation and Air Conditioning Service Technician. BJ has over 15 years experience in the industry servicing, maintaining, repairing and installing both residential and commercial HVAC systems with extensive training in top of the line equipment and indoor air quality products. BJ's responsibilities include service, troubleshooting, and repairing heating and air conditioning units (both electronic and mechanical components) as well as maintenance on systems and preparing estimates for installation of heating and air conditioning equipment and ductwork. BJ is universally EPA certified and holds NATE certifications. BJ proudly services HVAC systems while focusing on customer satisfaction as his number one goal.
---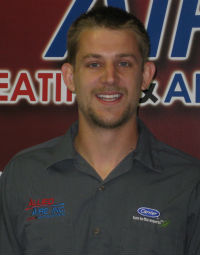 Lance Rudisill joined the Allied Aire, Inc. team in May, 2016 as a Heating, Ventilation and Air Conditioning Installation Technician. Lance's experience started in 2013 when he began attending Central Piedmont Community College for HVAC. Lance has received certifications in heating, air conditioning, and building automation systems. Lance's responsibilities include installation of heating and air conditioning equipment, zoning, ductwork and accessories. Lance has a passion for HVAC and makes great customer service a priority at every job.
---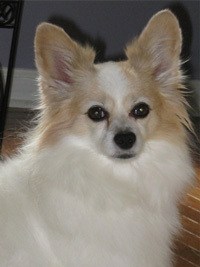 Abby Lynn proudly serves as the Mascot for Allied Aire, Inc. Abby has been with Allied Aire, Inc. since 2006. Abby can be found promoting the business in marketing campaigns and serves as Director of Security. Abby enjoys greeting customers with a friendly smile and riding in the service vehicle with her head proudly displayed out the window.