Air Purification, Indoor Air Quality & Air Filter Installation

Davidson, NC, Mooresville, NC, Denver, NC, Charlotte, NC, Cornelius, NC & Huntersville, NC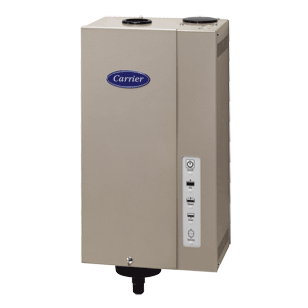 Allied Aire, Inc. is committed to protecting the health, cleanliness, and comfort of your indoor environment.  By recommending top-rated products that answer your exact air quality concerns, we not only create a more enjoyable and productive home, but significantly cut HVAC system costs as well.  You'll benefit from fewer maintenance needs, lengthened service life, and reduced energy consumption.  You'll breathe easier, feel healthier, and sleep better.  As a Carrier Factory Authorized Dealer, Allied Aire, Inc. is uniquely qualified to analyze your indoor space, provide accurate information, and properly implement the perfect equipment for your specific circumstances.  Our air quality specialists utilize advanced technology to identify problems, eliminating guesswork and the wasted investment into products you don't need.  Know that we stand behind our work with a 100% Customer Satisfaction Guarantee.
Breathe easier with expert indoor air quality services!
Some of the rewarding Indoor Air Quality products offered by Allied Aire, Inc. include:
Dehumidifiers – Maintaining relative humidity within the ideal range is essential to a comfortable and healthy home.  Excess moisture promotes mold growth, and provides the perfect habitat for dust mites, cockroaches, centipedes, and other pests.  When humidity levels are high, you'll tend to lower the thermostat, resulting in higher utility costs.  Available in different sizing options, the Carrier Performance series dehumidifier provides a solution to both whole-home or single room dehumidification that's just right for your needs. Working quietly, these units operate either independently or can incorporate into your existing system.  Zoning capability, automatic response to the level of humidity in the air, and optional wall-mounted control ensures ease of operation.
Humidifiers – Insufficient humidity can result in sore throat, dried nasal passages, chapped lips, itchy skin, damage to wood furnishings, and static shock.  Overly dry air also makes you feel colder, causing higher thermostat settings and elevated utility bills.  Carrier offers steam, fan-powered, and bypass humidifiers, which work in tandem with your furnace or fan coil to protect your winter comfort. Steam output humidifiers are an ideal choice for larger homes.  Steam is created by water flow between electrodes, and is then dispersed into the ductwork. This unit can be mounted on your indoor unit, duct or wall, and can be orchestrated by your system's Infinity control or Edge thermostat. Fan-powered humidifiers are designed to blow moisture directly into your ductwork, infusing necessary humidity throughout your home.  With an easy-to-change water panel, maintenance is quick and simple, and your Infinity control or Edge thermostat can provide automatic reminders for when the panel needs replacing.  Whole-house bypass humidifiers simply use the blower motor of your furnace to deliver moisture vapor into your home's ductwork. Easy to maintain, these units require only an annual water panel change. Your Infinity control or Edge thermostat can alert you to replacement needs.
Purification – Carrier's innovative Infinity® air purifier system eliminates concerns with bacteria, viruses, mold spores, allergens and other pollutants in the conditioned air.  Included in a range of options, the award-winning Infinity® air purifier cleans indoor air up to eight times an hour, taking advantage of a 15 MERV rating to trap pollen, animal dander, smoke, bacteria, dust, and numerous other pollutants.  Incorporated into your HVAC system, the air purifier operates silently to collect and destroy up to 95% of pathogens down to .30 micron in size.  You'll enjoy a cleaner home, healthier breathing air, and reduce the maintenance needs of your HVAC system.
Germicidal UV Lights – UV lamps like the TechPure germicidal UV light from AirKnight protect the indoor coil of your heating and cooling system from mold and bacteria, killing off these contaminants before they can be introduced into your breathing air.  The indoor coil of your air conditioner is an essential component.  Unfortunately it provides the perfect breeding ground for microbial buildup, which reduces system efficiency, shortens service life, and degrades indoor air quality.

When mold and bacteria are allowed to thrive on your coils, airflow can be restricted by up to 9%.  The installation of a germicidal UV light is a proactive measure that eliminates the need for coil cleaning and sanitizes the air you breathe.  Frequently utilized in hospitals, this innovative solution to system inefficiency and airborne contaminants delivers immediate and ongoing results.
If you're on the search for indoor air quality products, service, or repairs, look no further than Allied Aire, Inc.!
Indoor Air Quality

∴

Air Purification

∴

Air Filter Installation ∴ Mooresville, NC ∴ Charlotte, NC ∴ Huntersville, NC