Dryer Vent Cleaning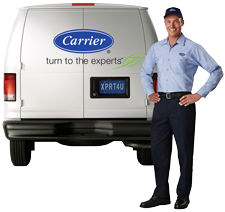 According to the U.S. Consumer Product Safety Commission, in 2011, clothes dryers were responsible for 6,600 fires, resulting in 260 injuries. To protect against dryer safety hazards, your dryer vent should be carefully inspected and cleaned each year by a trained professional. The licensed specialists from Allied Aire, Inc. draw from extensive in-field experience, state-of-the-art equipment, and advanced training to optimize the performance of your dryer. While very few businesses offer this service, the importance and necessity are unquestionable. Without regular care and cleaning, your dryer is putting your home and family at risk, costing more to operate, and failing to meet your expectations for performance. The solution requires little more than a phone call. The team from Allied Aire, Inc. answers the highest expectations of home and business owners in the Charlotte Metro Region. We schedule convenient appointment times, arrive promptly, and complete all work quickly and accurately. We take great care to protect all surfaces from damage and clean up any mess or debris at completion. Our goal is not only to make it simple and easy to enjoy total peace of mind, but to deliver a rewarding start-to-finish process.
Learn about the benefits of professional dryer vent cleaning!
Established in 2004, Allied Aire, Inc. continues to go above and beyond to earn the satisfaction of our customers. We take every extra step to ensure that your needs are met. Don't hesitate to contact us at 724-473-3336. We are more than happy to discuss the benefits, procedures, and cost-savings of dryer vent cleaning. If you're depending entirely on your lint trap, be aware that lint can accumulate in the exhaust tube, lint trap, and even in the drum casing. Lint is extremely flammable. There is also the concern of animal nesting. Clogged vents restrict airflow, causing each load to take longer and increasing running costs. This also puts excess wear on major components, such as the blower and heating element, shortening service life. While you might be tempted to tackle cleaning on your own, it's a job best left to the professionals. Without proper tools, the process can be quite challenging, messy, and even lead to damage. Let the specialists from Allied Aire, Inc. deliver results you can count on. For residential and commercial dryer vent cleaning throughout Cornelius, NC, Huntersville, NC, Davidson, NC, Mooresville, NC, Denver, NC and Charlotte, NC, nobody lives up to our standards.
Get in touch with our team today for dryer vent cleaning services you can trust!
Cornelius, NC, Huntersville, NC, Davidson, NC, Mooresville, NC, Denver, NC and Charlotte, NC
It's a good idea to contact Allied Aire, Inc. for dryer vent cleaning if:
Clothes are taking longer to dry
Clothes are still damp at the end of dryer cycle
Clothes feel hot to the touch at the end of the cycle
Exterior of the dryer is hot to the touch
Flapper on vent hood fails to open when dryer is on
The dryer shuts off before completion of cycle (due to a safety control)
Burning smell during dryer operation (Shutdown dryer immediately)
It's been over a year since dryer was professionally cleaned
When the specialists from Allied Aire, Inc. handle the upkeep of your dryer vent, we:
Help eliminate risk of fire due to lint build-up
Utilize leading-edge equipment to clean dryer vents
Thoroughly clean the complete vent from the dryer to the outside of home
Reassemble everything and verify proper operation
Extend appliance service life
Maximize dryer efficiency
Minimize running costs
Fulfill warranty requirements
Provide courteous, skilled, and comprehensive service
Offer 100% Customer Satisfaction Guarantee
---
Dryer Vent Service Charlotte, NC; & Dryer Vent Cleaning Mooresville, NC