Gas Piping Installation & Repair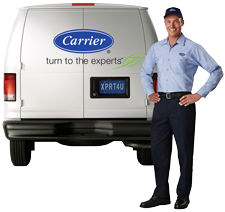 For safe, accurate, and prompt gas piping installation and repair in the Charlotte Metro Region, count on the specialists from Allied Aire, Inc.. Our licensed technicians go beyond standard processes, taking every extra step to ensure reliable, lasting, and rewarding solutions. Unwavering professionalism, accountability, and 100% Satisfaction Guarantee are the keys to complete peace of mind and greater value from your investment. Established in 2004, Allied Aire, Inc. upholds a consistent commitment to exemplary customer service. We make your project simple and easy by eliminating wasted time, delays, errors, and cost overruns. Whether you require gas piping installation, inspection, or repairs, we handle all work neatly and quickly and leave no mess or damage behind.  Rest assured, your exact specifications are met with meticulous attention to detail, expert work, and quality materials.
Trust your gas piping services to Allied Aire, Inc.!
Drawing from extensive experience and training, the fully licensed and insured technicians from Allied Aire, Inc. have the skills, knowledge, and state-of-the-art equipment to manage any project. We offer nearly endless opportunities to facilitate your daily life. Turn your backyard or patio into an extended living space with heating and/or cooking facilities, or even a heated pool or spa. Update or change the configurations of your kitchen, laundry, or HVAC systems. Remodel or answer the needs of an addition. We help you design, relocate, and improve convenience in both indoor and outdoor spaces. All work is performed up to industry standards and applicable codes, with safety as a priority. We carefully consider your specific requirements, concerns, and situation, before making informed recommendations and implementing effective strategies.
For gas piping installations and repairs, contact our skilled and knowledgeable team!
Cornelius, NC, Huntersville, NC, Davidson, NC, Mooresville, NC, Denver, NC and Charlotte, NC
While gas line leakage is rare, it can be extremely dangerous. Natural gas buildup in an enclosed area can lead to illness or even an explosion. Gas leaks outside the home are no less hazardous. Do not hesitate to call the specialists from Allied Aire, Inc. if you suspect any problems with your gas lines. We offer 24/7 Emergency Service across Cornelius, NC, Huntersville, NC, Davidson, NC, Mooresville, NC, Denver, NC and Charlotte, NC, never leaving you to put your safety at risk until regular business hours. Relying on the most advanced procedures and equipment, we ensure proper gas line installation, repair, site evaluation, and temporary cap off gas supply services. Through careful orchestration of time, labor, and materials, we deliver swift turnaround and maximum cost savings. For more information or to schedule gas piping installation or repairs, contact Allied Aire, Inc. at 724-473-3336. We provide total customer satisfaction.
---
Gas Piping Repair Huntersville, NC & Gas Piping Davidson, NC