Furnace Installation, Air Conditioner Installation, Heating Repair, Air Conditioning Repair & HVAC Installation

Denver, NC, Huntersville, NC, Mooresville, NC, Cornelius, NC, Charlotte, NC & Davidson, NC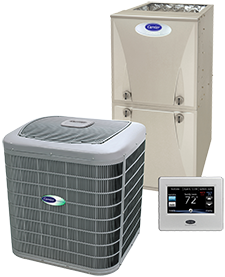 Allied Aire, Inc. delivers solutions you can rely on.  We offer a wide range of quality equipment and procedures to improve comfort, efficiency, health, and safety within your home or business.  Gas furnaces, heat pumps, mini-splits, hybrid heating systems, air conditioners, WiFi thermostats, air quality products, ductwork, dryer vent maintenance, and gas piping installation and repair are all expertly handled by our trained and certified team of professionals.  In every service we provide, your satisfaction is our number one priority, and we make sure 724-473-3336 is the only number you'll ever need for your indoor comfort.  Contact us for new installation, upgrades, regular maintenance, and repair, and take advantage of our commitment to excellence.  We don't disappoint.  Established in 2003, Allied Aire, Inc. is recognized throughout Cornelius, NC, Huntersville, NC, Davidson, NC, Mooresville, NC, Denver, NC and Charlotte, NC for superior customer service because we never overlook an opportunity to exceed your expectations.
HVAC services you can count on in the Charlotte Metro Region
While there are dozens of contractors in the Charlotte Metro Region, none of them do what we do.  Our team of licensed professionals go beyond normal procedures to ensure a rewarding start-to-finish process that fulfills your most exacting demands.  We hold ourselves to higher standards and proudly stand behind our work with a 100% Satisfaction Guarantee.  From courteous, highly trained specialists, to state-of-the-art equipment and industry-leading products, we bring you the very best of everything.  It starts with your initial phone call.  Speak with an informed member of our staff, and we will immediately place our extensive resources at your disposal.  Flexible scheduling, timely arrival, an organized job site, and careful clean-up make it simple and convenient to get the help you need.  Our NATE-certified technicians are on call 24 hours a day, 7 days a week, ready to tackle any challenge.  No matter how big or small your project, expect personalized attention, accurate information, and cost-effective recommendations.
---
For expert heating & cooling service, repairs, and installations, as well as air quality, ductwork, dryer vent, and gas piping services, contact Allied Aire, Inc. today!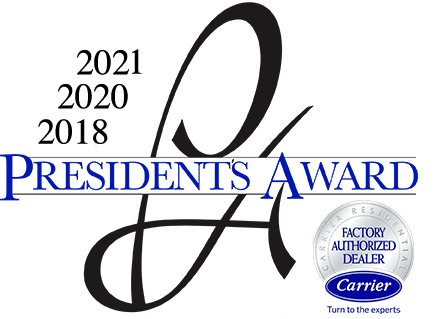 At Allied Aire, Inc., we target products and services to better respond to the specific needs of our customers.  As a Carrier Factory Authorized Dealer, we specialize in the most advanced and recognized heating, cooling, and air quality systems on the market today.  There simply is no match for the meticulous engineering, astounding efficiency, and innovative features offered by Carrier.  Know that our technicians receive regular factory updates, specific to technological developments, and adhere to rigid service procedures.  When possible, we utilize Factory Authorized parts to ensure original sound levels, service life, and efficiency.  Our goal is always to optimize cost-savings, performance, and safety.  We bring you superior quality in every aspect of service and work diligently to earn your ongoing satisfaction.
Mission Statement
The mission of Allied Aire, Inc. is to establish and maintain an alliance with the client by providing total home comfort, quality, value, and energy savings with a 100% customer satisfaction guarantee.
Value Statement
Creating an environment of teamwork and personal growth with morally ethical values consisting of family, loyalty and respect.
Providing honest, caring, reliable service through professional business practices with integrity and transparency.
Going above and beyond to exceed expectations and build strong client relationships.
Seeking improvement and embracing change through innovation and creativity.
---
Cornelius NC's Leading HVAC Company. Air Conditioning Installation, AC Repair & Service, Air Conditioner Service, also in: Huntersville NC, Davidson NC, Mooresville NC, Denver NC
Air Conditioning Repair & Service, AC Installation, Heat Pump Repair & Installation, Air Conditioner Repair, HVAC Company in Cornelius, NC, Huntersville, NC, Davidson, NC, Mooresville, NC, Denver, NC and Charlotte, NC
Central Air Conditioning Repair

∴

HVAC Repair

∴

Furnace Repair ∴ Denver, NC ∴ Davidson, NC ∴ Huntersville, NC